An Experienced, Caring & Board-Certified Team of Oral Surgeons
Robotic Assisted Dental Implant Surgery
Yomi Robotic Dental System is the first and only FDA-cleared robotic device for dental implant surgery.
Yomi delivers critical insights on patient anatomy to assist with their dental implant surgery. The system physically guides the dentist's hand throughout the implant placement, yet allows the dentist to make intraoperative modifications in line with their clinical expertise.
Alabama Oral & Facial Surgery is the first practice to deploy Yomi in the State of Alabama. We are very excited to offer leading edge technology in robotic assisted surgery and provide the most precise and quality implant for the patient. 
Interested in Dental Implants?  Want to schedule a free consultations? Call Birmingham Phone Number(205) 682-1099 with questions or to make an appointment.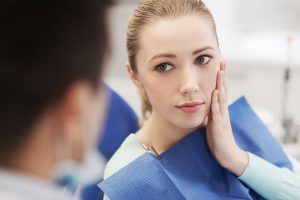 Wisdom teeth are the last teeth to erupt within the mouth. When they align properly and gum tissue is healthy, wisdom teeth do not have to be removed. Unfortunately, this does not generally happen. The extraction of wisdom teeth is necessary when they are prevented from properly erupting within the mouth.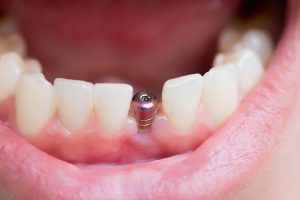 Dental implants are changing the way people live. They are designed to provide a foundation for replacement teeth that look, feel, and function like natural teeth. The person who has lost teeth regains the ability to eat virtually anything, knowing that teeth appear natural and that facial contours will be preserved. Patients with dental implants can smile with confidence.
2290 Valleydale Road, Suite 100, Birmingham, AL 35244
Call  (205) 682-1099 or 866-652-4447 with questions or to make an appointment.
ORAL & MAXILLOFACIAL SURGERY SERVICES | BIRMINGHAM & HOOVER
WELCOME TO ALABAMA ORAL & FACIAL SURGERY
Oral & Maxillofacial Surgeons, Dr. Christopher M. Rothman and Dr. Henry E. McKay III, practice the full scope of oral and maxillofacial surgery with expertise ranging from wisdom teeth removal to corrective jaw surgery. They also diagnose and treat facial injuries and perform a full range of dental implant and bone grafting procedures.
The staff of Drs. Rothman and McKay are fully trained in assisting with I.V. sedation and general anesthesia. Patients are constantly cared for and monitored within this state of the art office setting.
Call Birmingham Phone Number(205) 682-1099 with questions or to make an appointment.
We look forward to meeting you!