Your initial appointment will consist of a consultation explaining your diagnosis and treatment options. Occasionally, surgery can be performed the same day as the consultation. However, a complex medical history or treatment plan will require an evaluation and a second appointment to provide treatment on another day.
Office Hours
Monday through Thursday: 7:30am – 4:30pm
Friday: 7:30am – 1:00pm
Please assist us by providing the following information at the time of your consultation:
Your surgical referral slip and any x-rays if applicable.
A list of medications you are presently taking.
If you have medical or dental insurance, bring the necessary completed forms. This will save time and allow us to help you process any claims.
IMPORTANT: All patients under the age of 19 years of age must be accompanied by a parent or guardian at the consultation visit.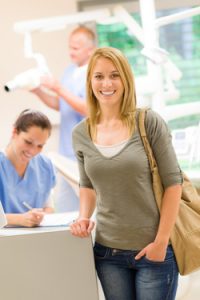 A preoperative consultation and physical examination is mandatory for patients undergoing IV anesthesia for surgery. Please have nothing to eat or drink eight hours prior to your surgery. You will also need an adult to drive you home.
Please alert the office if you have a medical condition that may be of concern prior to surgery (i.e., diabetes, high blood pressure, artificial heart valves and joints, rheumatic fever, etc.) or if you are currently taking any medication (i.e., heart medications, aspirin, anticoagulant therapy, etc.).
X-RAYS
If your dentist or physician has taken x-rays, you may request that they forward them to our office. If there is not enough time, please pick them up and bring them to our office. If additional films are necessary, they can be taken at our facility.
Some Of Our Satisfied Patients
Great people & so friendly. This isn't the first time I have used Dr. Rothman. Both of my boys had their wisdom teeth taken out by him many years ago. Today was the second time I have used him, second wisdom tooth taken out today. I have high anxiety when I go to the dentist but they make you feel so comfortable and relaxed. I was in and out of there in no time. Dr. Rothman called to check on me as well. I highly recommend Alabama Oral & Facial Surgery
The staff are awesome. The doctor was very professional and very good at communicating. I received A+ care.
Got to make a shoutout this place. My severe anxiety prevents me from coming to get a lot of dental work. Tooth was pulled today with twilight and the staff was just very caring to work with my anxiety. So relieved its over and it got through quickly. Keep working with your patients like that and the business will return. Thanks guys.