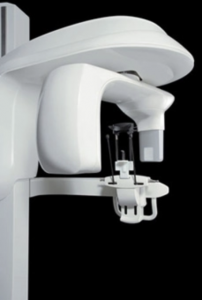 The CS 9300 system gives our oral and maxillofacial practice state-of-the-art technology to help Dr. Rothman, Dr. McKay & Dr. Smalley diagnose potential issues more accurately and provide treatment with unprecedented confidence. Unlike a traditional spiral CT scanner, this 3D system utilizes cone beam CT technology and provided precise, crystal-clear digital images while minimizing your exposure to radiation. Our new 3D system enables us to perform a wider range of diagnoses and treatments in our office, helping to reduce multiple visits.
Our new 3D scanner allows us to choose the field of view, or scanning area, that best suits your specific treatment needs. This helps to limit your radiation exposure because we are focusing specifically on your area of concern.
3D Imaging for Advanced Dentistry & Oral Surgery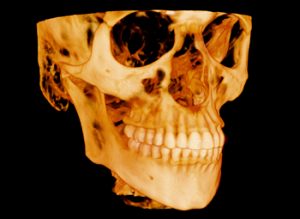 The CS 9300 system brings the latest 3D technology to Alabama Oral & Facial Surgery, providing unmatched visualization of anatomical detail aids in treatment planning and help us better explain the particulars of your case and address any questions you might have. Drs. Rothman, McKay & Smalley can use this innovative technology to quickly and easily share 3D images of the area of concern with your referring doctor – allowing the doctors to collaborate on your care, improving your experience and delivering a positive treatment outcome.
Some Of Our Satisfied Patients
Great people & so friendly. This isn't the first time I have used Dr. Rothman. Both of my boys had their wisdom teeth taken out by him many years ago. Today was the second time I have used him, second wisdom tooth taken out today. I have high anxiety when I go to the dentist but they make you feel so comfortable and relaxed. I was in and out of there in no time. Dr. Rothman called to check on me as well. I highly recommend Alabama Oral & Facial Surgery
The staff are awesome. The doctor was very professional and very good at communicating. I received A+ care.
Got to make a shoutout this place. My severe anxiety prevents me from coming to get a lot of dental work. Tooth was pulled today with twilight and the staff was just very caring to work with my anxiety. So relieved its over and it got through quickly. Keep working with your patients like that and the business will return. Thanks guys.