Yomi Robotic Dental Implant Surgery
Yomi Robotic Dental Implant Surgery
Are You Preparing for dental implants?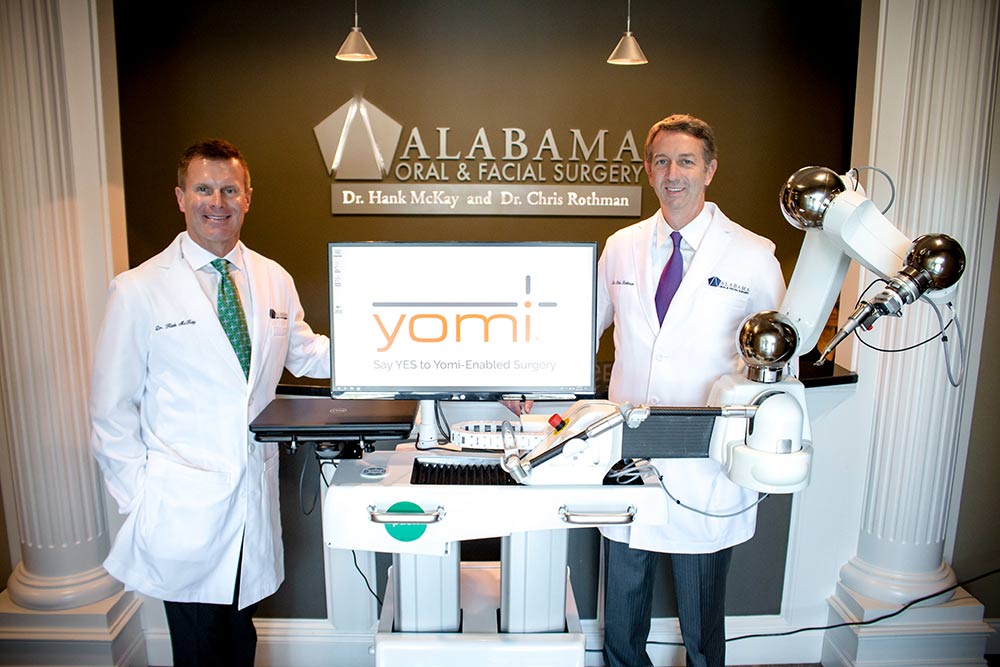 Yomi empowers our surgical team to provide you with personalized, precise, enhanced patient care.
At Alabama Oral & Facial Surgery, Yomi patients experience a new level of care with the benefits of robotic assistance. Yomi gives our surgical team important information on your teeth and jaws that helps us personalize treatment for your specific needs. The system robotically guides the doctors hand to achieve that plan. Yomi technology allows Drs Rothman and McKay to perform complex procedures with more precise control than is possible with conventional techniques.
Alabama Oral & Facial Surgery is the first practice to deploy Yomi in the State of Alabama. We are very excited to offer this leading edge technology for many reasons.  Robotic surgery is minimally invasive, with minimal recovery time, and precise placement. 
Interested in Dental Implants?  Want to schedule a free consultations? Call Birmingham Phone Number(205) 682-1099 with questions or to make an appointment.
Yomi Gives Our Doctors Precision and Accuracy That Can't Be achieved with Traditional Implant surgery
What is Yomi-Enabled Surgery?
Yomi provides assistance to the dental surgeon in planning and placing your implants. Yomi provides dental surgeons with robotic guidance during surgery. This helps your dental team place your implant precisely for a natural look and feel.
Are robotic procedures new?
Robotic assistance is becoming a standard of care in medicine, used to help over one million patients every year. Yomi is the first and only system for robotic guidance for dental surgery in the United States.
Does Yomi Replace My Oral Surgeon?
Yomi doesn't replace your oral surgeon. Yomi gives the surgeon helpful assistance.  The oral surgeon holds onto the Yomi robotic arm. Yomi combines the oral surgeon's skill with precision of robotic surgery. 
What can I expect with Yomi Surgery?
Your surgeon will create a custom treatment plan. During surgery Yomi will assist the surgeon, and provide important infomation that results in a precise and accurate implant placement.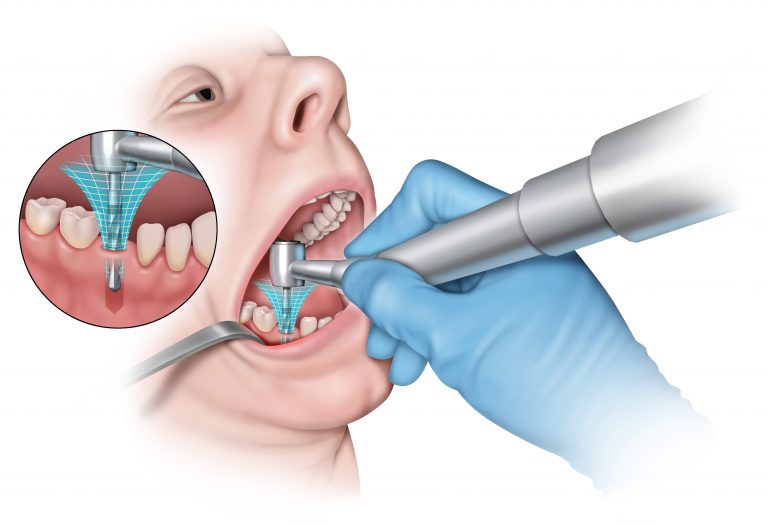 Robotic Assisted Dental Implant Surgery
Yomi Robotic Dental System is the first and only FDA-cleared robotic device for dental implant surgery.
Some Of Our Satisfied Patients
Great people & so friendly. This isn't the first time I have used Dr. Rothman. Both of my boys had their wisdom teeth taken out by him many years ago. Today was the second time I have used him, second wisdom tooth taken out today. I have high anxiety when I go to the dentist but they make you feel so comfortable and relaxed. I was in and out of there in no time. Dr. Rothman called to check on me as well. I highly recommend Alabama Oral & Facial Surgery
The staff are awesome. The doctor was very professional and very good at communicating. I received A+ care.
Got to make a shoutout this place. My severe anxiety prevents me from coming to get a lot of dental work. Tooth was pulled today with twilight and the staff was just very caring to work with my anxiety. So relieved its over and it got through quickly. Keep working with your patients like that and the business will return. Thanks guys.
Yomi Robotic Assisted Dental Implant Surgery Success Stories